Entries Tagged 'Video' ↓
Check out the second trailer of Game of Thrones Season 4, premieres April 6 at 9PM on HBO!
January 30th, 2014 —
Movies, TV, Celebrities
,
Video
Tags:
Adrianne Palicki
,
Crime
,
D.J. Cotrona
,
Don Johnson
,
Eiza Gonzalez
,
From Dawn till Dusk
,
From Dusk till Dawn: The Series
,
Horror
,
Jesse Garcia
,
Robert Rodriguez
,
Series trailer
,
TV series
,
Vampires
,
Zane Holtz
From Dusk till Dawn: The Series is an upcoming American horror television series created by Robert Rodriguez and will be part of his From Dusk till Dawn film franchise.
From Dusk till Dawn: The Series is a supernatural crime saga centered around bank robber, Seth Gecko (D.J. Cotrona) and his violent, unpredictable brother, Richard "Richie" Gecko (Zane Holtz), who are wanted by the FBI and Texas Rangers Earl McGraw (Don Johnson) and Freddie Gonzalez (Jesse Garcia) after a bank heist left several people dead. While on an escape route to Mexico, Seth and Richie encounter former minister Jacob Fuller and his family who they take hostage. Using the family RV to make a run for the Mexican border, chaos ensues when the group detours to a strip club that is unknowingly populated by vampires, and forces them to fight until dawn in order to get out alive. The series deepens the tone of the film, adds new characters and backstories and expands the Mesoamerican mythology behind the vampires.
Also starring Adrianne Palicki, From Dusk till Dawn: The Series on the El Rey Network on March 11th.
Jonah Hill was dissing his Wolf of Wall Street costar Leonardo DiCaprio in SNL when DiCaprio appeared and they both reenacted a scene from Titanic.
Veronica Mars is a 2014 feature film adaptation of the popular TV series of the same name from the year 2004-2007. Kristen Bell reprises her role as Veronica Mars in the film. Believe it or not, Kristen Bell and Rob Thomas funded the film through Kickstarter. Directed by Rob Thomas and starring Kristen Bell, James Franco, Krysten Ritter, Veronica Mars opens on March 14, 2014.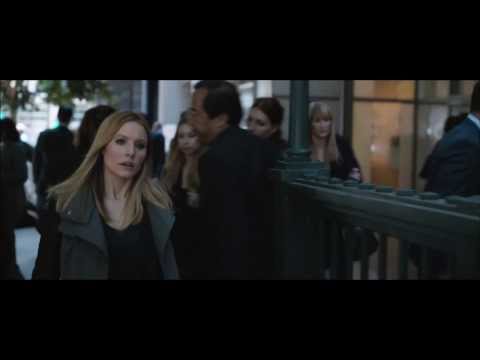 December 12th, 2013 —
Movies, TV, Celebrities
,
Video
Tags:
Action
,
Bill Paxton
,
Doug Liman
,
Edge of Tomorrow
,
Emily Blunt
,
Movie trailer
,
Sci-Fi
,
Tom Cruise
Edge of Tomorrow is an science-fiction action film based on a Japanese light novel All You Need Is Kill by Hiroshi Sakurazaka. A soldier fighting in a war with aliens finds himself caught in a time loop of his last day in the battle, though he becomes better skilled along the way. Directed by Doug Liman and starring Tom Cruise, Emily Blunt, Bill Paxton, Edge of Tomorrow opens on June 6, 2014.